TEAM JOURNEY ROCKS!
APRIL 26th IN WISCONSIN…3 DAYS AFTER JOURNEY WOULD HAVE TURNED 2 YEARS OLD, 5 INCREDIBLE LADIES RUN A 55 MILE RELAY IN HIS HONOR AND TO RAISE FUNDS FOR WOOF CONNECTIONS!  Thank you SOOOOO very much TERRI, TINA, SHARYL, SARAH, and JESSICA!  TEAM JOURNEY ROCKS FOR SURE!!!!!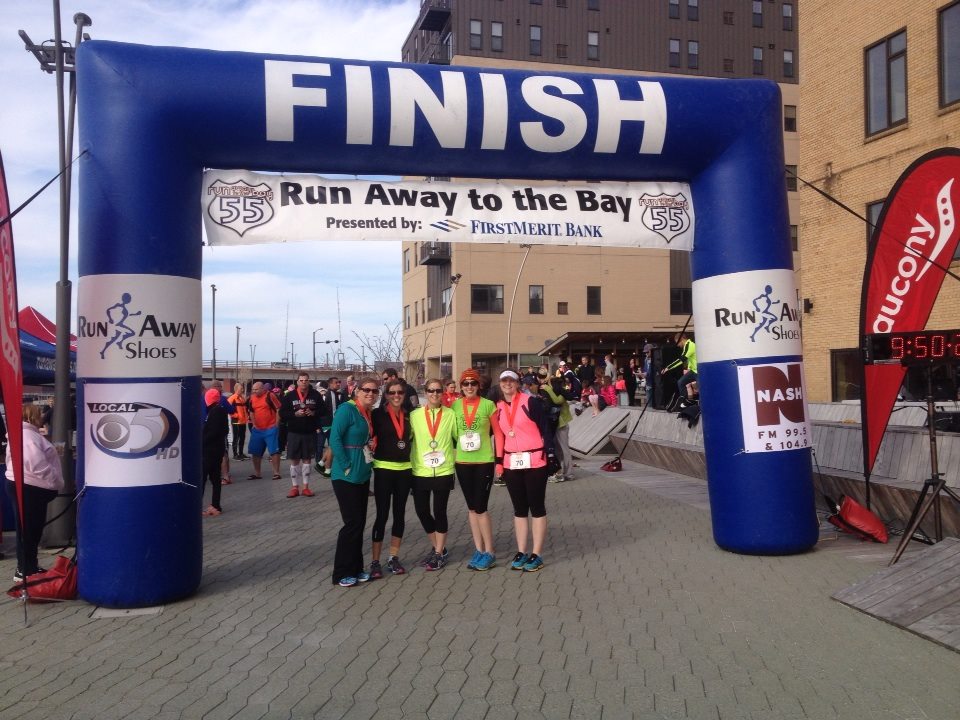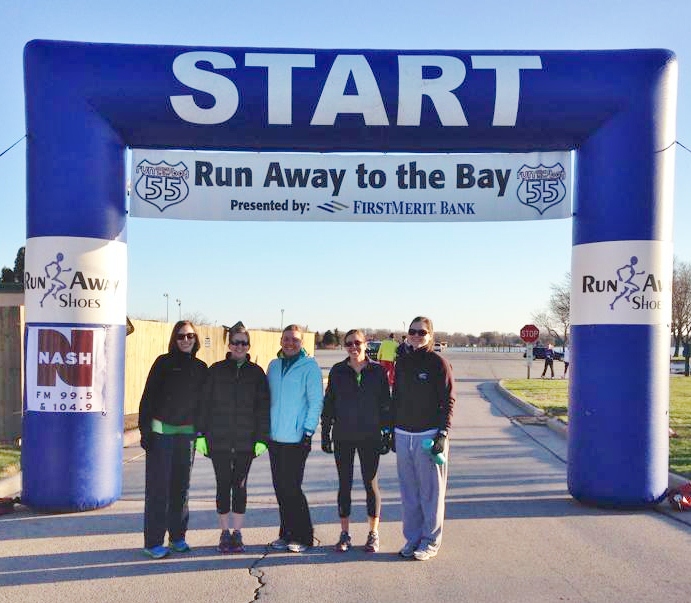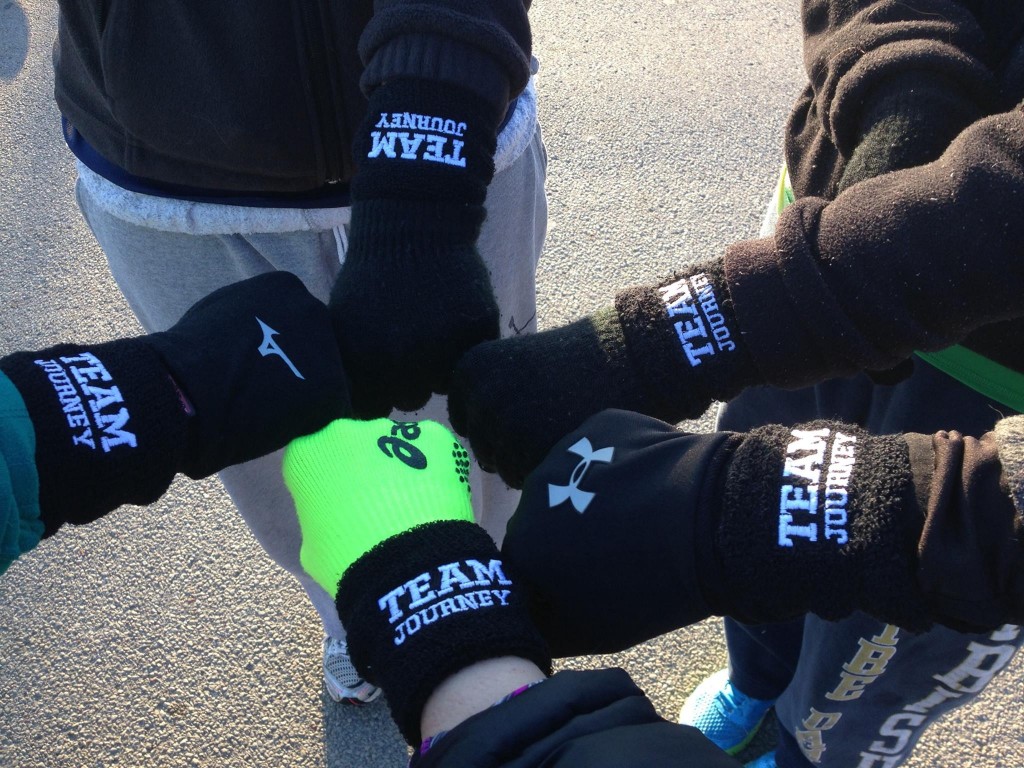 Many of you already know that precious Journey crossed the Bridge in February and is watching over all of us. Luke and Terri adopted and accepted Journey with open arms, knowing that he was "different". Journey was the little runt born to Blue Eyes/Wolfie in Proctor, AR (a hoarding type situation) that we bottle fed from the time he was 2 weeks old. They loved and treated him like royalty (EXACTLY what we had prayed for for the little guy). No one could even imagine that Journey would be called HOME so soon. Journey would have been 2 years old this April. He had some heart issues and serious skeletal problems that were beginning to cause significant pain for him and he was deteriorating. TEAM JOURNEY has formed from an unwavering love for a very special boy. Journey has touched more lives in his short time here on Earth than we could have imagined and his legacy will definitely live on. Terri has decided to dedicate her running in honor of Journey's life and to spread the word about rescue. Journey will live on in the hearts of everyone he touched. RIP April 23, 2012-February 14, 2014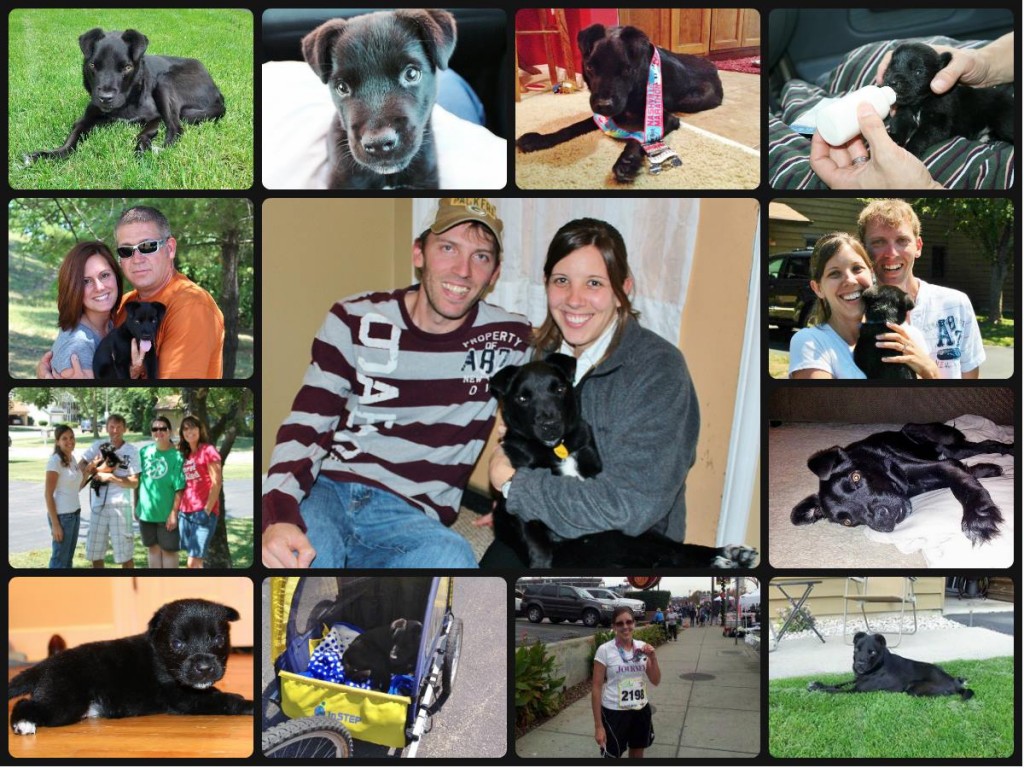 Now for the FABULOUS news from Terri:
On April 26th (a few days after Journey's birthday) a group of ladies and I are running a relay race called Run Away to The Bay. This is a 55 mile run from Oshkosh, WI to Green Bay WI. Our team name is Team Journey in honor of Journey, and also for the journey that we have all taken for our health, and the journey we are taking that day."
This will be the second race in honor of sweet Journey and we are so grateful that she has chosen to make WOOF CONNECTIONS the beneficiary!!! HOW AMAZING IS THAT!!!
For a minimum donation of $10, you will receive a fantastic TEAM JOURNEY wristband (available in either black or white)!! Donations can be made by following this link: https://www.youcaring.com/nonprofits/team-journey-race-2/151731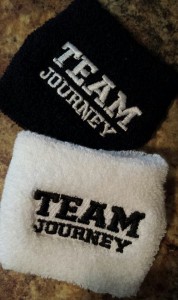 Please consider making a donation to support Terri and her efforts and to honor Journey's amazing life! Donations will be used to provide direct care (food, vetting, etc) for the doggies in our care, which as most of you know can be very costly.
We are truly blessed to have met so many phenomenal people through our rescue efforts and to be a part of this wonderful family. TEAM JOURNEY ROCKS!!!!