UNSUNG HERO, BIG BABY, NEEDS HEROES OF HIS OWN
BIG BABY needs heartworm treatment NOW to save his life!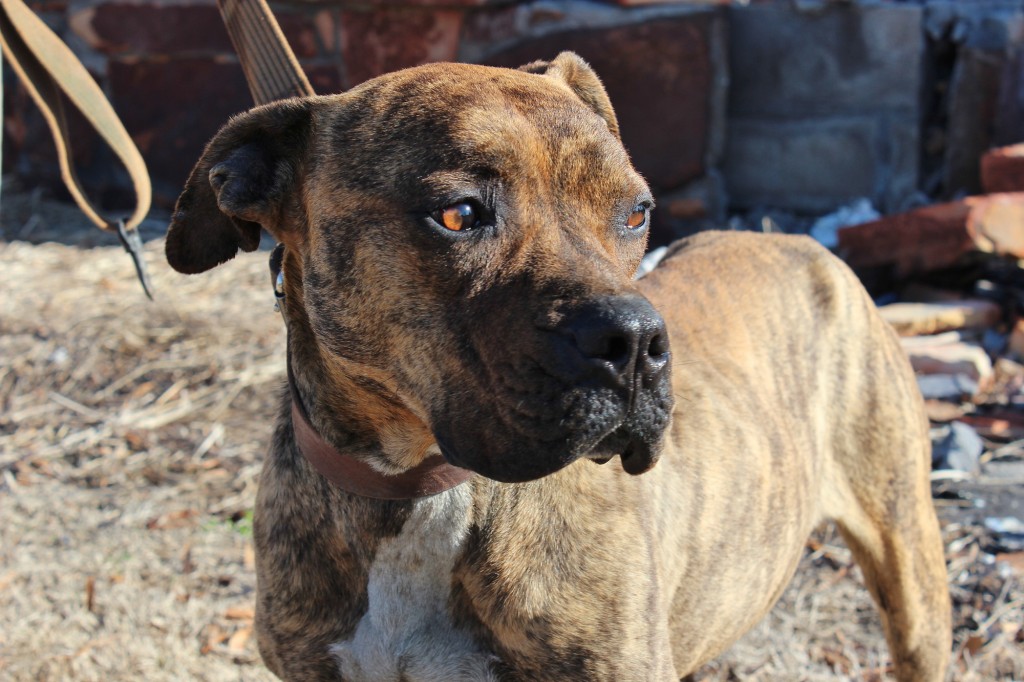 BIG BABY IS A HERO….back in July, 2013, this precious dog literally saved the lives of 3 adults and 3 children. In the middle of the night, a fire broke out at Big Baby's neighbor's house across the field in Proctor, AR.  Big Baby literally broke off of his chain (which NEVER happened) and began barking like crazy and ran all the way to the neighbor's house to alert them.  The noise awakened Raymond, Big Baby's daddy, and he ran over and broke out some windows to help pull the family to safety.   THIS DOG IS A HERO.  Our friend Dana is a good friend of the family as she has been their special need's son's homebound teacher for about 2 years now (she has also worked with the teacher whose family was saved by this precious dog).   
Dana called me (Allie) to see if I could get the family some heartworm prevention for their dog because Big Baby was very ill.  He had apparently been to the vet who told them that Big Baby is very sick with heartworm disease and that it might be best just to put him to sleep.  Big Baby's abdomen was very swollen with fluid and he was coughing, etc. (all symptoms of advanced heartworm disease).  When I met Coletha (his mom) to give her some meds, she began to cry and tell me his story.  Like many families in this area, they did not know that mosquitoes can infect dogs with the deadly heartworm disease.  She was in tears about this dog that she had become so attached to since Raymond (dad) saved him from the streets in Memphis as a puppy.   Anyway, I told them to bring him to our vet for a second opinion and Doc confirmed heartworm disease.  Doc wanted to try to save Big Baby as well and is treating him very aggressively with steroids and Lasix.  The hope is that he can get some of the fluid off his abdomen in order to receive at least one heartworm treatment (the first heartworm shot is supposed to kill up to 90% of the heartworms).  We do not know whether he will make it through the treatment, but he will certainly die without it.   It was only later that we found out that this boy was/is a hero.
In case you are wondering, the family is unable to bring him inside because they have a special need's teenager and a very small house.  Coletha's teenage son has Autism and he "has to have his personal space", which also makes it impossible for him to stay inside with several adults and very little space.  The family has agreed to bring him inside at night(crated) thankfully.  We are praying that we can raise enough funds to build Big Baby a nice fenced in area as well so that we can get him off the chain once and for all.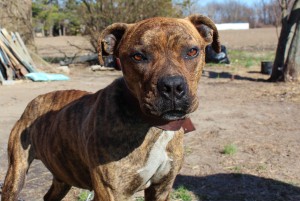 If anyone can find it in their hearts to donate even $5.00, we would sincerely appreciate it.  This family WANTS to help their dog, so let's show them how wonderful people CAN be!  His current bill is $350 and it will cost a minimum of $150 just to begin the first stage of heartworm treatment.  Subsequent/final treatments would cost an additional $300 minimum. 
There are several ways to donate:  Donations can be made directly via Paypal using the email allieot98@yahoo.com (or you may use the Pay It Square Link here http://www.payitsquare.com/collect-page/32676 or on the bottom of the website).  If you prefer to donate to the vet, you may call Northgate Animal Hospital and make the donation to Grace Rescue (901-358-9111).  Please tell the clinic to note the donation is for Big Baby.  If you want to receive a tax deductible receipt, donations can also be made via check to: Grace Rescue at 331 Craft Street, Holly Springs, MS 38635.  Again, please indicate the donation is for Big Baby.