Donate
 GENERAL DONATION INFORMATION:
Our passion is saving dogs and puppies who have nowhere else to go, who have no other option.
We have pulled pups off the side of the road, from garbage cans, from underneath trailers, from bad situations…we do not discrimminate on the doggies we save based on their age, demeanor, condition…we save every one that we can.
But the ONLY way we can do this is with your support.
We fund these efforts primarily by ourselves and are 100% donation-supported and volunteer-run. Please, please consider donating to help us help them.
Checks can be written to WOOF CONNECTIONS and sent to PO Box 448, West Memphis, AR 72303 or you can make a secure donation below:
http://www.payitsquare.com/collect-page/32676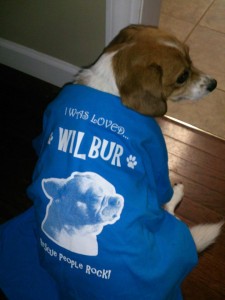 HUGE THANKS to my sister, KELLY ALBRECHT, once again for her recent fundraiser for us!  Wilbur is participating from Heaven.  Kelly sold 48 Rescue WILBUR "I WAS LOVED" T- shirts to raise money for our vet bill.  We appreciate all of you for purchasing a shirt for our cause…it truly warms our hearts.  In the near future, we will be selling RESCUE PEOPLE ROCK T-shirts as well so stay tuned!  The back of the shirt will be the same as this one (having trouble uploading the picture) which says "Rescue  Foster  Adopt" and www.woofconnections.org
   WILBUR IS HAVING 2 FUNDRAISERS FOR WOOF CONNECTIONS!!!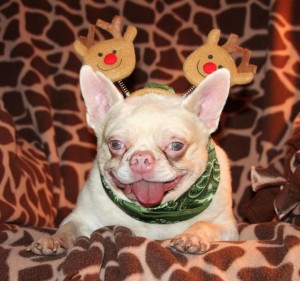 RAFFLE FUNDRAISER:
ONLY A FEW MORE DAYS LEFT…ENDS THANKSGIVING DAY!!!!
PER Allie's sister, Kelly:  WILBUR IS RAISING MONEY FOR ONE OF HIS BIGGEST FANS- HIS AUNTIE ALLIE AND UNCLE KEVIN- WHO ARE THE CO- FOUNDER'S OF WOOF CONNECTIONS RESCUE -IN THE SOUTH.
HELP WILBUR -HELP HIS AUNT ALLIE AND UNCLE KEVIN -HELP MORE ANIMALS IN NEED.
THE DRAWING OF THE RAFFLE TICKET WILL BE ON THANKSGIVING DAY! NOVEMBER 22ND (DEADLINE)-SO MAKE YOUR DONATION NOW FOR YOUR CHANCE TO WIN- YOU CAN ENTER AS MANY TIMES AS YOU'D LIKE!
1 TICKET= $30
WINNER GETS A PHOTO SHOOT WITH WILBUR AND A CUSTOM MADE WILBUR SWEATSHIRT !!!*
*(COFFEE MUG OR TILE-WILL BE SUBSTITUTED FOR THOSE THAT LIVE TOO FAR AWAY TO HAVE A PHOTO SHOOT WITH WILBUR- OR WOULD RATHER NOT HAVE THEIR PHOTO TAKEN)*
Check out just 2 of the possible prizes below:
CLICK ON THIS LINK FOR YOUR CHANCE TO WIN!    http://www.payitsquare.com/collect-page/8690
COFFEE MUG FUNDRAISER
Wilbur is offering a Christmas coffee mug as another fundraiser for Woof Connections !!!
Suggested donation is $25 ( includes $5 shipping fee)             Therefore each mug purchase will raise $10 to Woof Connections!!!
Coffee mug is 11oz. and will have this photo along with the caption
" Get your Jingle on !"                  Blessings to all … This will be a real keepsake

Love, Kelly and Wilbur
CLICK ON THIS LINK TO ORDER YOUR WILBUR KEEPSAKE MUG!   http://www.payitsquare.com/collect-page/8704
WE LOVE YOU WILBUR AND AUNTIE KELLY!  THANK YOU FOR ALL YOU DO!!!!!  
Please "LIKE" Wilbur's Facebook Page   https://www.facebook.com/photo.php?fbid=3703004985077&set=p.3703004985077&type=1&theater#!/pages/Wilbur-French-Bull-Doggie/190290677704766?fref=ts